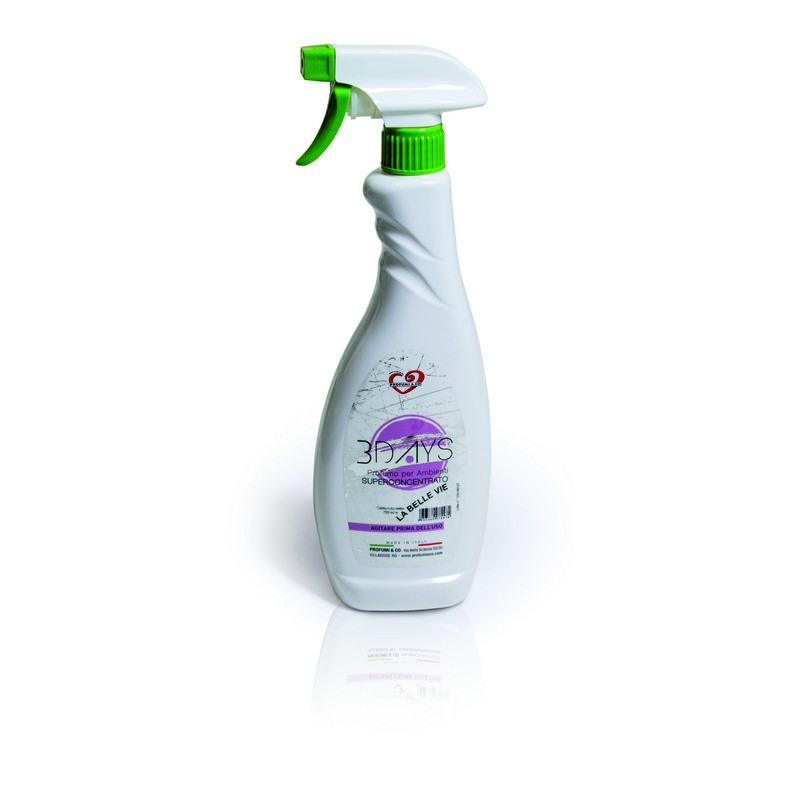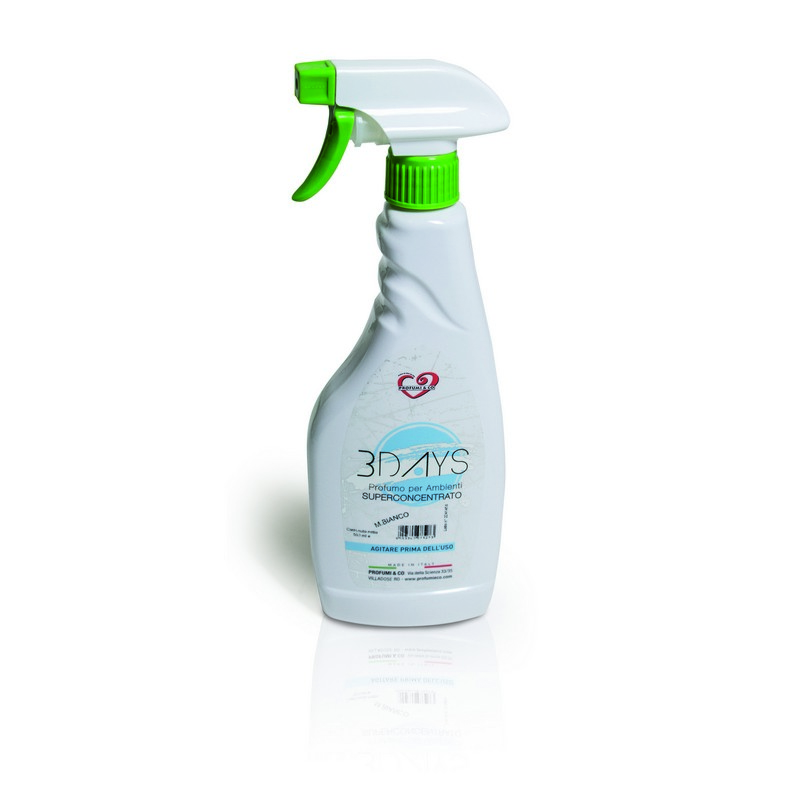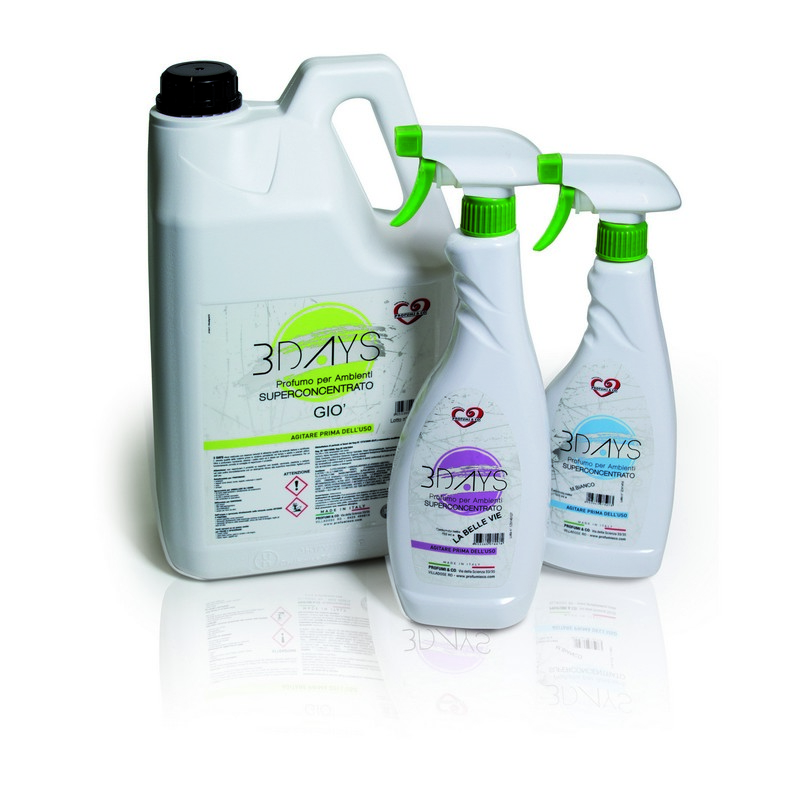 Project Description
Available fragrances: ADORA, SENSE, VANIGLIA, YPNOTIC, CASHMERE, RODRIGUEZ, HERMES, MUSCHIO BIANCO, COOL WATER, GAUTIER, MILLION ONE, LA BELLE VIE, GIÒ, OPPIO BLACK
3 Days is made with natural essences of the highest quality by Italian certified companies. The high quality of raw materials makes it persistent over time and suitable for a variety of uses. It scents the environment and eliminates bad smells, too. Ideal for cleaning and removing dust
It is a very high concentration air freshener for interiors. Sanitizing action. Eliminates bad smells spreading elegant and refined perfumes.
Spray it to PERFUME rooms, fabrics (such as sofas, curtains, carpets, mattresses and blankets) cars and cabinets.
Spray it to CANCEL THE ODORS (drains, wc, food, pets, garbage containers, smoke in the rooms) it can also be sprayed directly into the ashtray. Use it to RE-VIVATE potpourri, vacuum cleaner filters, dehumidifier, iron water.
Sprayed directly on the damp cloth or poured into the water CLEANSE AND PERFUMES large surfaces (even floors); it can be sprayed directly into the washer dryer to perfume the laundry or inside the dishwasher (before the washing cycle) to eliminate food smells.
Few sprays on a damp cloth are sufficient for CLEANING and DUSTING furniture, fixtures, kitchen countertops, steel or bathroom tops, tables, wood, various objects.