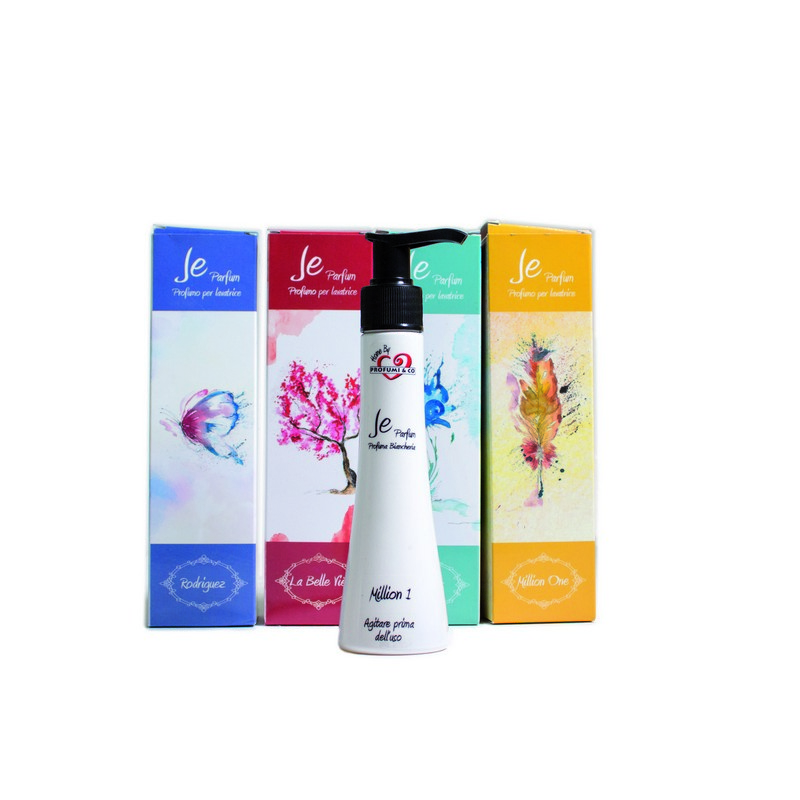 Project Description
Fragranze Disponibili: RODRIGUEZ, MILLION ONE, GAUTIER, LA BELLE VIE
Washing machine deodorant, it perfumes fabrics and clothing.
It is the evolution of the essences for laundry.
the notes of your eau de parfum finally also for your home
Pour into the special softener compartment, also ideal in the dryer
The persistence of the scent will also spread where you store the laundry.
Fragrances of the highest quality equal to your eau de parfum.
Available in four fragrances of high perfumery and very long lasting.